The Hoddington Arms Public House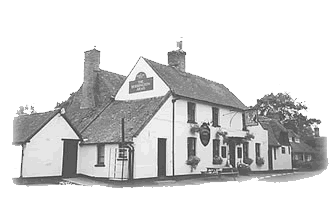 The Hoddington Arms has recently been restored, to a high standard that includes natural materials and wood fires, carefully selected ales and wines, and excellent locally sourced food.
Full information may be found through the pub website www.hoddingtonarms.co.uk.
HISTORY
The Hoddington Arms (originally The Horseshoes Inn) was built in the late 18th century and the first landlord, John Woodman, made his own beer, before Samual Mummery established a brewery at the Village Farmhouse in the 1860's. John Woodman's son was killed at Waterloo and his widow was given a house in the grounds of Upton Grey House, on the bend opposite Greywell Road, known as "Waterloo Cottage" during the 19th century. "Woodmanfield" is named after the field owned by John Woodman.
Early in 2011, following a long period of deterioration through lack of investment, the pub was bought by "Hoddington Inns Ltd", a new company set up and owned by four local residents.
The building is Grade 2 listed.